Overall, Exness Social Trading is a good option for traders who are looking for a way to invest in the financial markets without having to have a lot of experience or knowledge. With a diverse selection of traders, performance statistics, risk management tools, and a strong commitment to transparency and security, it is a platform worth considering for both novice and seasoned traders.
Rating: ★★★★☆
In this review, we'll take a closer look at the Exness Social Trading platforms and their key features including features, usability, and overall user experience. This review will help you decide if you can try to use the platform for investments.
Exness provides two social trading platforms: Exness Social Trading and Exness Copy Trading.
What Is Exness Social Trading?
Exness Social Trading, also known as copy trading or mirror trading is a service offered by the forex and CFD broker Exness that allows traders to connect and interact with other traders.
Exness copy trading allows investors (also known as followers) to copy and replicate the trading strategies of more experienced and successful traders (known as strategy providers).
It's a platform that aims to facilitate a community of traders, enabling them to share insights and strategies with each other.
How Does Exness Copy Trading Work?
Exness Copy trading works by connecting followers to strategy providers. The strategy providers' trades are automatically copied to the followers' accounts in real-time. This means that followers can potentially make profits without having to trade themselves.
Followers can choose which strategy providers to follow and can monitor their trades, close positions, withdraw profits, and manage their investments.
As a follower, you also have access to risk management tools and real-time performance monitoring.
Followers on Exness social trading only pay a commission if the copied trades are successful.
Exness copy trading clients can follow as many strategy providers as they want, which means they can choose different trading approaches with different risk levels.
Exness social trading is quite a convenient platform for copy trading. It is accessible via MT4, web platform, and mobile apps for Android and iOS.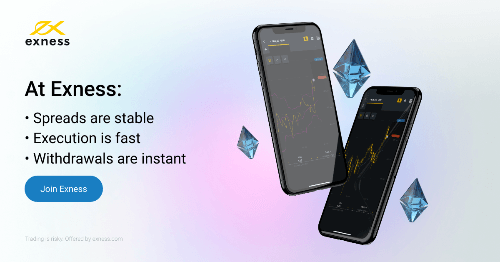 Features Of Exness Copy Trading
Customization Options:
Exness Social Trading offers various customization options to cater to individual preferences and risk tolerance. Followers can set risk parameters, such as maximum trade size and maximum drawdown, to match their copying strategy with their risk appetite

Performance Tracking
Followers on Exness social trading can assess the historical performance of the traders they want to follow, including metrics like returns, drawdowns, and other important statistics. This helps in decision-making.

Easy-to-use platform:
The Exness Copy Trading platform is user-friendly and easy to navigate. Followers can quickly and easily browse and invest in strategy providers, monitor their investments, and track their earnings.

Wide range of strategy providers:
Exness Copy Trading has over 600 000 monthly active users and a good number of them are strategy providers. This means that investors have a wide pool to choose from, with different risk appetites, profitability records, and trading styles.

Real-time Copy Trading:
Once users have chosen the strategy providers they want to follow, the Exness Social Trading platform enables real-time copying of their trades.

Real-time performance tracking:
Exness Copy Trading provides real-time performance tracking of all strategy providers and investments. This allows followers to monitor their investments closely and make adjustments as needed.

How Do You Join Exness Copy Trading?
Here are the steps on how to use Exness social trading:
Open a live trading account with Exness.
Log in to the Exness Social Trading platform.
Select a strategy provider to copy.
Allocate funds to a strategy.
Start copying.
Let's look at these steps in depth below:
Open A Live Trading Account With Exness
Visit the Exness copy trading sign-up page here.
Click on the 'Register' button.
Enter your details on the sign-up page and click on 'Continue'. Verify your email and accept the legal agreements.
At this point, you would have successfully created your Exness Personal Area account which lets you manage all of your Exness accounts.
You can create a new account by logging into your personal area and clicking on the 'Open New Account' button in the 'My Account' area.
Choose from the available trading account types and whether you prefer a live or a demo account. Enter the details for the account you want to create including leverage, platform (mt4 or mt5), account currency, a nickname for the account, and account password.
Click on 'Create Account' to finalise the process.
Access your new trading account in the "My Account" tab and you can proceed to deposit and start trading.

Log in to the Exness Copy Trading.
After creating and verifying your account, you must now log in to the Exness social trading platform.
Login to your Exness account using the email and password you chose when you created the account.
Look for the 'social trading' tab and click on it.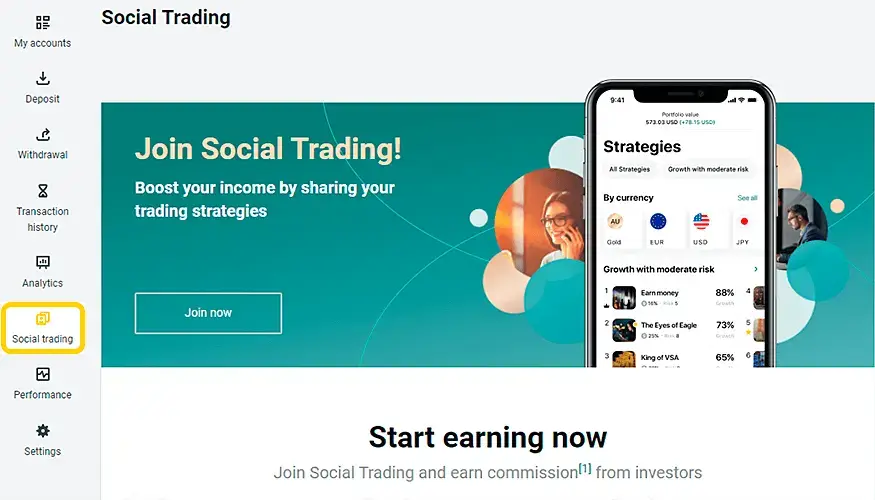 The top part allows you to create a strategy so that you get copy-trading clients. If you want to copy the trades of others, scroll down to the bottom of the page
You will see links to download the Exness social trading app for both Android and iOS. Download the one for your device.


Login to the Exness copy trading app using the email and password you chose when you created your Exness account.
Select A Strategy Provider to Follow:
You will see a list of different strategies available for copying.

The strategies are arranged under different features to help you choose the one you want. These features include:
The risk score.
This shows the level of danger involved. In general, the higher the score, the higher the risk, and the faster you can either make or lose money.

Commission
This shows the commission percentage charged by followers for copying successful trades. That percentage can be anywhere from 0% to 50%.

Potential returns
This shows how the equity has grown or declined from the start to the end of the month

The number of investors
This shows the number of followers copying a strategy. Generally the higher the number of investors, the better the strategy.

Leverage
Shows the leverage used by the strategy.

Equity refers to the sum of money currently in the investment account.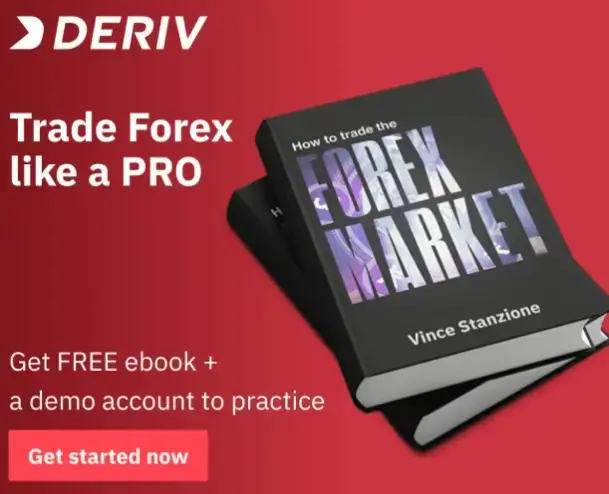 Each signal provider has a profile that includes important information about their trading strategy, risk preferences, historical performance, and other relevant details.
Choose a strategy to follow after reviewing the available signal providers. You can select one or more traders whose strategies align with your investment goals and risk tolerance.
You can follow more than one signal provider at a time to diversify your risk.
Allocate Funds To A Strategy
Once you have done your research, tap on the selected strategy and click on 'Open an investment'.
Fill in the amount (in USD) you would like to invest. Bear in mind that you can only invest based on the amount of funds you have in your wallet. If you would like to invest more, please top up your wallet.

After entering the amount, click on 'Open new investment'.

You will see the message "Your investment was opened successfully" and all trades on the selected strategy will be copied onto your investment using the copying coefficient and current market prices.

Start Copy trading
Once you have chosen a strategy and allocated funds, Exness's Copy Trading system automatically copies the selected traders' actions in the followers' accounts.
The trades will be copied into your account with the same position size and at the same entry price.
You will get real-time updates to track the performance of the copied trades. You can use risk management tools like stop-loss orders to limit potential losses and control the level of risk associated with the copied trades.
As a follower, you can stop copying a trader at any time, adjust the funds allocated to a strategy, or choose new traders to follow based on your changing preferences and risk appetite.

How much does Exness Copy Trading cost?
Exness Social Trading does not charge any additional fees specifically for using the social trading platform. However, regular trading fees and spreads may apply to the trades executed in your account. It's advisable to review the fee structure provided by Exness and understand the costs associated with trading on their platform.
Exness generally has low fees.
How To Become A Strategy Provider on Exness Copy Trading
Becoming a strategy provider on Exness gives you a chance to earn commissions from your investors. It is easy to become a strategy provider. Simply follow the steps below.
Start by creating a "Personal Area" as a strategy provider on the Exness website, complete with an email address and phone number.

Once you have access to a "Personal Area," log in, choose "Social Trading" from the main menu, and then do the following:
Choose "Create a new strategy" to set up its name, password, and description;
Choose between the Social Standard and Social Pro account types based on how much money you want to deposit;
Set the commission rate in USD and the leverage (you can change them later);
You will immediately receive your account's account number and server information. When logging into MT4, use these credentials.
You can start trading right away after making a deposit using a variety of Exness payment methods.

You will have access to a dashboard that shows you statistics like:
total number followers
amount invested by your followers
commission earned as a strategy provider on Exness
Exness Copy Trading Account Types For Strategy Providers
Different account types for strategy providers are offered by Exness.
Exness Social Standard Account
This account has a minimum first deposit of $500, and the minimum equity needed to activate a strategy is also $500.
$100 is the minimum account balance needed to remain visible for investors is $100.
This account type offers market order execution and the margin size depends on the instrument.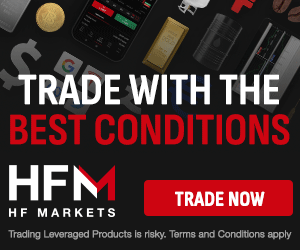 Exness Social Pro Account
This account needs a minimum first deposit of $500, and the minimum equity needed to activate a strategy is $2000.
$400 is the minimum balance needed to remain visible to investors. This account type offers both market and instant order execution, the margin size depends on the instrument and spreads match the Exness Pro trading account type.
Exness Investment account
The minimum initial deposit for each strategy is set by its provider, yet by default is equal to $10. Trading conditions Follow ones of the strategy account type. No leverage is provided for Investment accounts.
Exness Commission account
The commission earned by strategy providers is put into a separate automatically opened commission account (only one per provider). Strategy providers can monitor the balance of their commission account in their Personal area
The earned commission is transferred at the end of each trading period.

While choosing your account type as a signal provider, please pay extra attention to the following:
Both Social Standard and Social Pro accounts have a minimum deposit of $500 that must be made all at once, via a single transaction.
For Social Pro accounts, the strategy doesn't start working until the provider has $2000 in the strategy account. This can be done by either depositing funds in a strategy account or making money from it. If a strategy isn't being used, investors won't be able to see it.
On strategy accounts, you won't be able to trade in stocks, energies, or indices.
Pros & Cons Of Exness Social Trading
Pros Of Exness Copy Trading
No daily trading requirements
Many strategy providers to choose from
Risk management features are provided for the convenience of followers
You can learn to trade yourself by closely monitoring and analysing the successful trades taken by your strategy provider
Helps to diversify your portfolio
Earn passive income from successful trades copied.
You have total control of your account. You can make changes at any time
Only pay commission for successful trades copied

Cons Of Exness Copy Trading
Past performance does not guarantee future results.
May promote over-reliance on others
There is still risk involved in copy-trading
Conclusion On Exness Social Trading
In conclusion, Exness Social Trading is a solid platform that offers several advantages, including access to a trading community, copy trading opportunities, diversification, learning opportunities, and transparency. Traders seeking to learn from experienced traders and access a wide range of investment opportunities will find Exness Social Trading beneficial.
However, it is important to be aware of the risks involved, such as potential losses, reliance on others, limited control, overreliance, and limited social interaction. Traders should carefully consider these pros and cons before engaging in social trading and ensure they have a clear understanding of their own trading goals, risk tolerance, and the strategies of the traders they choose to follow or copy.

Frequently Asked Questions On Exness Copy Trading
Is Exness Social Trading profitable?
Copy trading on Exness can be profitable if you choose the right strategy to follow. However, there is still risk involved and you can lose your money via social trading
Is copy trading good for beginners?
Exness Social Trading can be beneficial for beginners as it allows them to learn from experienced traders and potentially earn profits by copying their trades.
Does Exness support copy trading?
Yes, Exness supports copy trading through its social trading app that is available to all clients.
How does social trading work in Exness?
Exness Social Trading works by connecting users with strategy providers. Users can browse through a list of strategy providers, evaluate their performance metrics and trading history, and choose the ones they want to follow. The platform then replicates the trades executed by the strategy providers in the user's account, allowing them to mirror their trading actions.
Can I trust the strategy providers on Exness Social Trading?
Exness Social Trading provides comprehensive information about strategy providers, including their performance metrics, trading history, and risk levels. This information can help you assess the credibility and reliability of the strategy providers. However, it's important to note that past performance does not guarantee future results, and it's recommended to conduct your own research and due diligence before choosing strategy providers to follow.
What risks are associated with Exness Social Trading?
While social trading can be a beneficial tool, it comes with risks. Copying trades from strategy providers does not guarantee profits, and losses can occur. It's essential to carefully evaluate strategy providers, manage risk parameters, and regularly monitor your account's performance. It's also important to have a good understanding of trading and the associated risks before engaging in social trading.
Can I use a demo account to practice social trading on Exness?
Yes, Exness provides demo accounts, allowing users to practice and familiarize themselves with the platform's features without risking real money.
Is Exness Copy Trading regulated and secure?
Exness is a well-regulated broker, and user funds are segregated and protected in compliance with industry standards. This helps ensure a secure trading environment.

You May Also Be Interested In