In this review, we will explore XM Copytrading, evaluating its features, benefits, and overall effectiveness as a social trading platform.
What Is XM Copytrading?
XM copy trading (also called XM mirror trading) is a platform that allows traders of all experience levels to automatically copy or mirror the trades of successful investors, called signal providers, in real time.
This is an excellent option for novice traders who want to learn from more experienced traders, or for busy traders who don't have time to monitor markets constantly.
By carefully selecting and monitoring the performance of copied traders, followers can create a diversified portfolio and potentially achieve their investment objectives with XM social trading.
Followers will pay a portion of their profits to signal providers as payment for their services. This portion is calculated as a percentage and is clearly stated by the signal provider. A follower chooses a signal provider with the most favourable profit-share ratio.
Features Of XM Copytrading
Seamless Replication of Trades:
XM Copy Trading enables users to replicate the trades of experienced traders automatically. With just a few clicks, traders can select and follow the strategies of top-performing traders, allowing them to enter and exit positions in sync with the chosen traders' actions.
This seamless replication eliminates the need for manual trade execution and reduces the time and effort required for decision-making.

Wide variety of signal providers:
XM Copy Trading provides access to a wide range of skilled and verified traders. with over 10 million clients on XM, traders can evaluate the performance, trading history, risk levels, and other relevant statistics of each available trader before deciding whom to follow.
This enables users to choose traders whose strategies align with their risk tolerance and investment goals, creating a personalized and tailored approach to XM social trading.
Flexibility and Control:
XM Copy Trading offers flexibility and control to users. Traders have the freedom to allocate a portion of their trading capital to different traders, diversifying their risk across multiple strategies.
Additionally, users can modify their copying settings, such as adjusting the trade size or setting stop-loss and take-profit levels, to manage risk and align with their individual trading preferences.
Followers can also decide to stop copying a signal provider at any time on XM social trading.
Diversify Your Risk
You can follow more than one strategy provider and different trading styles to diversify your risk.

Transparency and Real-Time Monitoring:
Transparency is a crucial aspect of copy trading, and XM ensures it by providing real-time monitoring and reporting tools. Traders can track the performance of the traders they are copying, including open positions, historical trades, and overall profitability.
This transparency allows users to evaluate the effectiveness of their chosen traders and make informed decisions about their copy trading strategies.
Educational Opportunity:
XM Mirror Trading not only provides a means for traders to replicate successful strategies but also offers an educational opportunity. By observing and analyzing the trades of skilled traders, users can gain insights into their decision-making process, risk management techniques, and overall trading strategies.
This learning experience can be very important for traders looking to improve their own trading skills and knowledge.

Risk Management and Stop-Out Levels:
To protect users' capital, XM Copy Trading has risk management features. Traders can set stop-out levels, which automatically stop copying a trader if their drawdown exceeds a specified threshold. This helps mitigate potential losses and adds an extra layer of risk management to the copy trading process.
Advantages of Using XM Copytrading As A Strategy Provider
As a Strategy Provider, you can demonstrate your trading techniques and enjoy benefits such as:
Plan and trade and get rewarded for your successful trades with a performance fee of up to 50%
Performance fees are paid, in a fast and secure way
Showcase your unique trading skills, let others follow and copy your trades and build your inventory of loyal Followers
You can have an unlimited number of followers for increased income-earning opportunities
Share multiple strategies for traders to follow, further increasing your chances to earn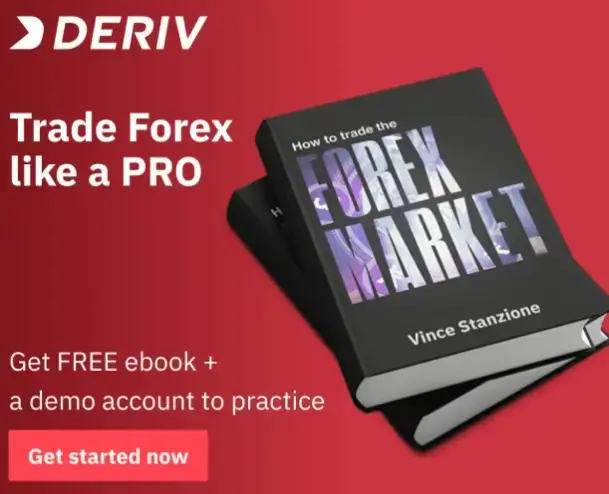 How Do I Register For XM Copytrading?
To register for XM Mirror Trading, you will need to have an XM real account. If you do not have an XM real account, you can create one on the XM website.
Once you have an XM real account, you can follow these steps to register for XM CopyTrading:
Go to the XM website and log in to your account.
Click on the "CopyTrading" tab.
Click on the "Register" button.
Read the terms and conditions and click on the "I Agree" button.
Select the traders you want to copy and click on the "Start Copying" button.
XM will automatically copy the trades of the traders you have selected to your account. You can monitor your trades and make changes to your settings at any time.
To register as a signal provider you simply follow the steps above and look for the 'Become A Strategy Manager' button.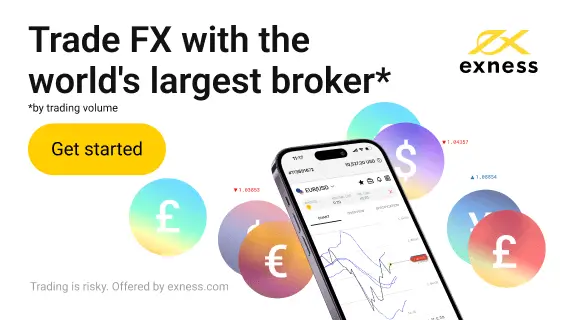 XM Copy Trading Minimum Deposit
The XM Copy trade minimum deposit amount will depend on the strategy you choose to follow. Each strategy will have its own minimum amount.
The XM copy minimum deposit for strategy providers is $150.
Pros of XM CopyTrading
Easy to use: XM CopyTrading is easy to use. Simply select the traders you want to copy and XM will automatically copy their trades to your account.
Diversify your portfolio: XM CopyTrading allows you to copy the trades of multiple traders. This can help you to diversify your portfolio and reduce your risk.
Learn from other traders: XM CopyTrading is a great way to learn from other successful traders. By copying their trades, you can see how they make decisions and develop your own trading strategies.
Cons of XM CopyTrading
Not a guarantee of profit: XM CopyTrading is not a guarantee of profit. The traders you copy may lose money, and you could lose money as well.
Fees: XM charges a fee for using CopyTrading. The fee is based on the volume of trades you copy.
Limited control: When you copy a trader, you have limited control over their trades. You cannot control the entry or exit points of their trades.

XM Copy Trading provides a comprehensive and user-friendly platform for social trading.
With simple copying of trades, access to a diverse pool of skilled traders, flexibility in portfolio allocation and risk management, transparency in monitoring performance, and educational opportunities, XM Copy Trading offers a valuable way for traders to tap into the expertise of successful traders.
By taking advantage of the power of social trading, users can potentially enhance their trading results and gain valuable insights into the strategies of experienced traders.
XM At A Glance
🔎Broker's Name
XM.com
🏚 Headquarters
UK
📅 Year Founded
2009
⚖ Regulating Authorities
FCA, IFSC, CySec, ASIC
🧾Account Types
Micro Account; Standard account; Ultra Low Account; Shares Account
🎁 Bonus
Yes, $30
🧪 Demo Account
Yes
💸 Fees
$3.50
💸 Spreads
spreads from 0.6 to 1.7 pips
💸 Commission
commission-free trading depending on the account selected
🏋️‍♀️ Maximum Leverage
1:1000
💰 Minimum Deposit
$5 or equivalent
💳 Deposit & Withdrawal Options
Bank Wire Transfer
Local Bank Transfer
Credit/Debit Cards
Neteller
Skrill, and more.
📱 Platforms
MT4 and MT5
🖥 OS Compatibility
Web browsers, Windows, MacOS, Linux, Android, iPhone, tablets, iPads
📊 Tradable assets offered
Forex, commodities, cryptocurrency, shares, indices, metals, energies, options, bonds, CFDs, and ETFs
💬 Customer Support & Website Languages
23 Languages
⌚ Customer Service Hours
24/5
🚀 Open an Account
👉 Click Here
Frequently Asked Questions On XM Copytrading
What is XM Copy Trading?
XM Copy Trading is a feature offered by XM that allows traders to automatically replicate the trades of skilled and successful traders in real-time.
How does XM Copy Trading work?
M Copy Trading works by selecting and following the trades of experienced traders. When a trader is copied, their trades are replicated in the follower's account, allowing them to benefit from the trader's expertise and performance.
Can I choose which traders to copy?
es, XM Copy Trading provides a diverse selection of traders to choose from. Traders can access detailed profiles and performance statistics of each trader, enabling them to make informed decisions when selecting whom to copy.
Are there any risks involved in using XM CopyTrading?
Yes, there are risks involved in using XM CopyTrading. The traders you copy may lose money, and you could lose money as well. It is important to carefully consider your risk tolerance before using XM CopyTrading.
Does XM support copy trading?
Yes Xm supports copy trading for all of its clients.
What is the XM Copy Trading Minimum Deposit?
The XM copy trade minimum deposit is $5 for a follower account.
Other Posts You May Be Interested In
XM Competitions (Win Up to $45 000 Monthly)