Crash indices are exclusive trading assets offered by Deriv. They are a type of synthetic indices. You can use the 3 pips strategy to grow your account with minimum risk steadily.
If you do not have a synthetic indices account you can quickly open one here.
Indicators to Use For The 3 Pips Synthetic Indices Strategy
This which you can use to trade synthetic indices on mt5 strategy needs just two indicators:
Relative Strength index (RSI) &
200 EMA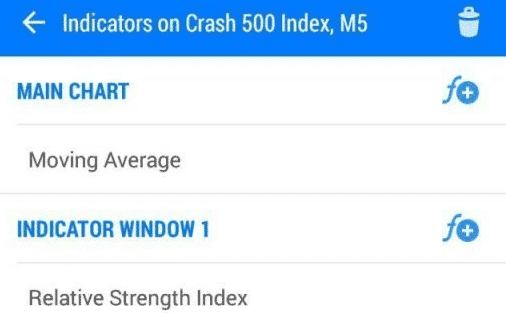 Log in to your DMT5 account and set the following parameters for the RSI.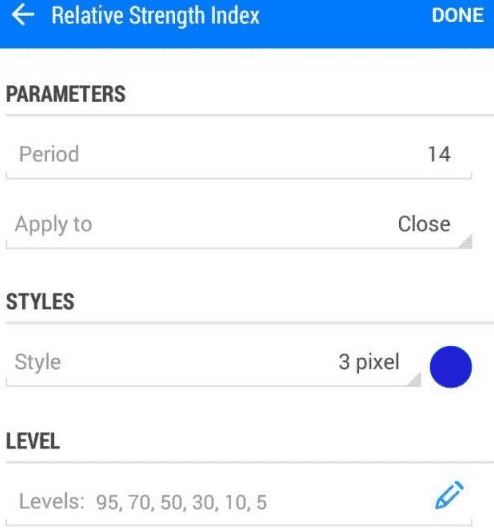 Period 14
Apply to close
Levels 95, 70,50, 30, 10, 5
To set up the EMA simply do the following.
Go to your Indicators, and select moving averages, when the tab opens, you'll see where it says period, change that to 200, the type of moving average is usually simple by default, select that and change it to exponential.
How To Trade Using the 3 Pips Synthetic Indices Strategy
Wait for the RSI to bounce off of the 30 level as shown in the chart below. Once that happens wait for the formation of the third candle and then place a buy trade. Stay in the market for only three pips and then exit.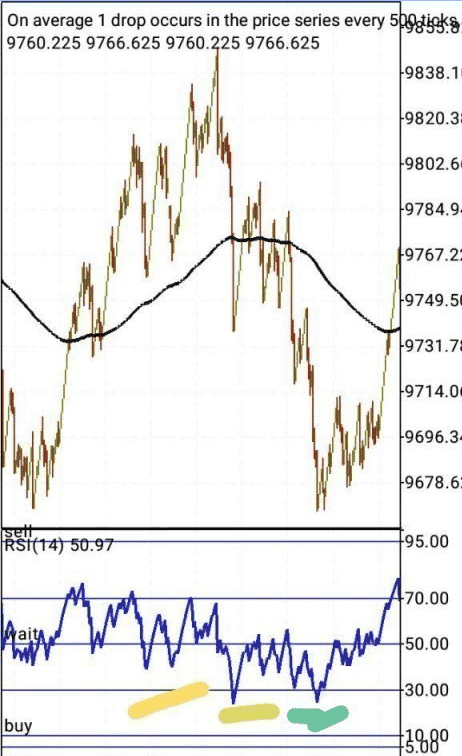 Three pips is a small distance for the market to move and this reduces your risk as you are only exposed in the market for a short time. You will need to open a number of positions to get significant profits if you are using the smallest lot size.
For example, 20 entries with the smallest lot size of 0.20 on Boom and Crash Indices should give you a $14 profit.
Conditions For The Three Pips Synthetic Indices Strategy
Your balance should be between $15 – $20 USD or more
Your profit target should be between $10 – $15 daily
You need 200 EMA on your main chart and RSI period 14 on your indicator window 1
Use on the M5 time frame
Stay in the market for just 3 pips.
The strategy is well-suited for traders with small accounts.  See a screenshot showing profits from a small account below.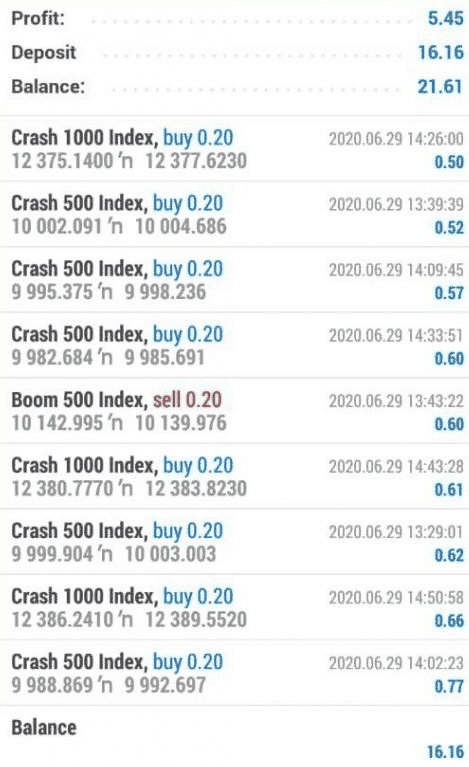 it is advisable to start by practising this strategy on a demo account. You can also try these other strategies for trading synthetic indices