In this review, we will explore the features and benefits of the (HotForex) HFM demo account, which is a useful tool for both beginner and experienced traders to test their strategies, learn the platform, and gain confidence before diving into live trading.
Overall Rating 4.8/5
What is The HFM (Formerly known as Hotforex) Demo Account?

A HotForex demo account is a risk-free trading account that allows you to practice trading with virtual funds.
It offers traders a risk-free environment to practice trading strategies, familiarize themselves with the trading platform, and gain confidence in their trading abilities.
HFM Demo accounts are free, offer simulated trading conditions, and provide access to the same financial instruments as live accounts.
HFM is a regulated and reputable online forex broker that has won numerous awards.
Features Of The HFM Demo Account
| | |
| --- | --- |
| 🔍 Account | 📌 HFM (HotForex) Demo Account |
| ❇ Usage | Unlimited |
| 🛒 Market Conditions | Real Market Conditions |
| 🏋️‍♂️Leverage | Up to 1:2000 |
| 💻 Platforms | MT4, MT5, Webtrader & HFM App |
| 💲 Account balance | Up to $100,000 virtual opening balance |
| 🚀 Open an Account | 👉 Click Here |
The HotForex demo account offers traders access to the full range of markets plus access to numerous technical indicators and a view of real-time pricing.
The HFM demo account is easy to open and use. Traders can sign up for an account and start trading immediately. It is also available in a variety of languages.
Step-by-Step Guide – How to Open an HFM Demo Account
1. Step 1 – Visit the HFM Demo Account sign-up page.
Click on the 'Demo Account' button at the top right of the page.

2. Step 2 – Enter your details.
Enter your personal details including your preferred password.
Once these steps are completed, you will receive an email notification to verify your HFM Demo account.
Traders can use the demo account to test trading strategies in a risk-free environment by using the tools offered by HFM, MetaTrader 4, and 5.
How To Do Hotforex Demo Account Login (HFM Login)
Simply follow the steps below to log in to your Hotforex demo account
Open your preferred trading platform e.g. WebTrader, MT4, MT5, Mobile app, etc.
Click on Settings> Log in to new account
Enter your login ID, password, and server. These are the credentials you got when you opened the HF Markets demo account. You will then be logged into your account.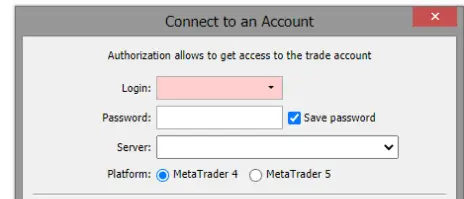 HFM Demo Account – Pros and Cons
| | |
| --- | --- |
| 👍 Pros | 👎Cons |
| A good tool to test trading strategies risk-free | Does not fully simulate real trading conditions as there is no psychological aspect |
| Allows you to test the features of the different account types | Can breed negative habits like overtrading |
| Unlimited demo account duration | Demo account funds cannot be used to trade live markets and cannot be withdrawn |
| 🚀Open an account | 👉 Click Here |
Tips For Using The Hotforex Demo Account
These tips can help you get the best out of your Hotforex demo account.
Treat your Hotforex demo account like a live account. Use it daily, and keep a journal of your trades.
Ensure that your demo account settings, including leverage and account balance, are the same as the ones you will use on a live account. This ensures a realistic simulation of live trading conditions.

Avoid topping up your demo account balance when you incur losses. Instead, view these losses as valuable learning opportunities that inform your trading decisions.

Apply the same risk management principles you would employ in a live account. Experiment with different risk management strategies to determine the most effective approach for your trading style.

Execute trades using lot sizes proportionate to your demo account balance. This mirrors the actual risk exposure you would face in a live account.



Assess the performance and metrics of various signal providers over several months in your demo account. Compare their performance to determine if they align with your trading goals before committing capital to their strategies.

Recognize that the demo account environment may not fully replicate the psychological factors involved in live trading. Be mindful of these limitations and adjust your approach accordingly.
HFM Demo Contest
The Hotforex has a unique feature that allows you to win real cash prizes by trading on your demo account.
The Hotforex 'Virtual to Real' Demo Contest is open to anyone who opens an HFM account. You can win up to $2000 in real money credited to your live account without risking your funds.
Learn more about the HF Markets demo contest.

Overall, the HotForex Demo Account is a fantastic tool for beginners and experienced traders alike to hone their skills, test new strategies, and familiarize themselves with the HotForex trading platform.

However, it is crucial to remember that transitioning to a live account is essential in order to truly encounter the realities of trading. While the demo account offers valuable practice, transitioning to live trading is necessary to fully experience the challenges and rewards of real trading
You might also like: HotForex Broker Review
You might also like: HotForex Account Types Overview
You might also like: HotForex Fees and Spreads
You might also like: Deriv Demo Account Review
Frequently Asked Questions on Hotforex Demo Account
What is a HotForex demo account?
An HFM demo account is a risk-free trading account that allows you to practice trading with virtual funds. This is an excellent way to learn about the HotForex trading platform, test new strategies, and refine your trading skills without putting any real money at risk.
How do I open a HotForex demo account?
Visit the HFM website and click on the 'Demo account' button. Provide some basic information, such as your name, email address, and country of residence. Once you have completed the registration form, you will receive an email with your demo account login details.
How long can I use my HotForex demo account?
Your HotForex demo account will never expire. You can use it for as long as you need to practice and learn about trading.