What Is DP2P?
Deriv P2P (DP2P) is a peer-to-peer deposit and withdrawal service platform that allows Deriv clients to exchange funds using local payment methods that are not accepted on the Deriv website eg. cash.
DP2P allows you to transfer funds directly from another Deriv account to your own, providing a secure and efficient way to fund your trading activities.
It is a fast and convenient way to deposit funds, and there are no fees charged by Deriv.
This article will show you how to fund your Deriv account using dp2p.
How Do You Register On DP2P? 
For enhanced security, Deriv requires you to have verified your account before you can use dp2p.
Follow the following steps to do DP2P registration.
Log in to your Deriv account. If you do not have an account you can create one for free first by clicking here (make sure you use the same name on your identity document for registration). If you need more instructions on how you can open a Deriv account you can read this article.

Go to Cashier > DP2P & register.
Choose a nickname that will be displayed to other users when you are buying and selling credits.

Upload your identity documents so that Deriv can verify your identity. This is done to protect you and other users on the platform. You can upload either a Passport or Identity document. Make sure you have registered your account using the same name that is on your identity documents for easy identity verification.

Deriv will review your documents and send you an email once they are done. This usually takes less than 48 hours.

After registering and getting approved you can then proceed to log in to dp2p.
How To Do Deriv dp2p Login
You can do Deriv dp2p login via the Deriv website or on the dedicated dp2p Android or iOS app. To do dp2p login on the Deriv website simply log in to your Deriv account and click on Cashier > DP2P. 
You will then be logged in to dp2p and you can create buy or sell orders.
To log in to dp2p on the app simply enter the email address and password that you use for your main Deriv account.
You will then see a screen like the one below.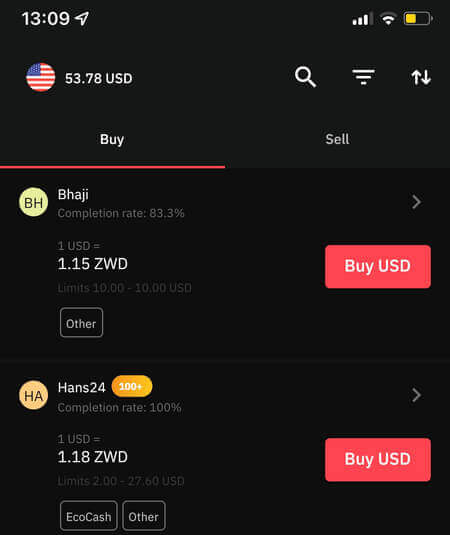 How To Fund Your Deriv Account Via dp2p
Do Deriv dp2p login either through the app or through your Deriv account. You will see a list of orders.
Different sellers will have different rates and accept different local payment methods. Find a seller with the best rate and payment methods for you.
Click on 'Buy USD'. You will be taken to a page where you state the amount you want to buy.
Confirm that and send your payment via any of the accepted local payment methods. Click on 'I have paid' to confirm payment on your end.
If you have any queries you can simply contact the seller via dp2p chat. Do not contact them outside of dp2p eg via WhatsApp.
Deriv support cannot use chats outside of dp2p chats in the event of a dispute.

The seller will confirm receiving the funds and release them to your account. After that, you can then move the funds from your main Deriv account to your synthetic indices account.
To do that simply click on Cashier> Transfer.
At this point, you would have successfully funded your Deriv account using DP2P. You can also use dp2p to withdraw from your synthetic indices account.
Another way you can deposit into your account using local payment methods is to use payment agents. Together, these two convenient methods make Deriv one of the best brokers around.
DP2P Download
You can download dp2p for your device using the links below.
You can also use dp2p on the web browser.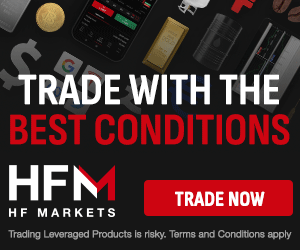 Advantages of Using DP2P To Fund Your Deriv Account
It is fast and convenient.
There are no fees charged by Deriv.
You can deposit funds using a variety of payment methods, such as bank transfers, e-wallets, and cryptocurrencies.
You can exchange your local currency for a variety of other currencies.
It is relatively safe as you can raise a dispute if you have a complaint and if you win the dispute your funds will be sent back to you. Deriv acts as escrow in the transaction
Deriv support is available 24/7 to help with any dp2p queries.
Frequently Asked Questions On DP2P
Can I use Deriv P2P without verification?
No, you cannot use Deriv dp2p without identity verification because it will be unsafe for other users since there are financial transactions involved
What is DP2P?
DP2P stands for Deriv Peer-to-Peer. It is a service that allows you to fund and withdraw from your Deriv account by exchanging your local currency with other Deriv traders.
How is DP2P different from other deposit methods on Deriv?
DP2P eliminates the need for third-party payment processors or banks. It enables direct transfers between Deriv accounts, ensuring quick and seamless transactions.
Are there any fees associated with DP2P transfers?
Deriv does not charge any fees for DP2P transfers. However, it's essential to check if your bank or payment service provider charges any fees for the transfer.
How long does it take for the DP2P transfer to complete?
DP2P transfers are typically instantaneous. Once the account holder initiates the transfer using the provided DP2P code or link, the funds will be immediately credited to your Deriv account.
Is DP2P available in all countries?
DP2P availability may vary depending on your country of residence and local regulations. To check if DP2P is available in your location, log in to your Deriv account and review the deposit methods provided.
What should I do if I have a problem using DP2P?
If you are having a problem using DP2P, please contact Deriv customer support for assistance.