This article will compare the similarities and differences between synthetic indices vs forex trading.
Difference Between Forex and Synthetic Indices
Some of the significant differences between synthetic indices vs currency pairs are:
Underlying Asset/ Cause Of Movement
Forex pairs move due to the relative strength of the real currencies of different countries. The strength of these currencies varies due to factors such as geopolitical issues and economic indicators.
For example, the Russian currency (ruble) lost value after sanctions were imposed on the country by the west.
What moves synthetic indices?
On the other hand, synthetic indices are simulated markets that move through random numbers generated by a computer program (algorithm). This means that synthetic indices are not affected by fundamental events like wars.
The algorithm that moves synthetic indices has been programmed in a way that it will reflect different types of movement across the different types of synthetic indices. For example, the movement of Volatility 75 is different from that of boom and crash indices.

Volatility
Volatility (the rate of price change) in forex trading varies at different times of the week due to different factors. For example, the US dollar experiences high volatility when the nonfarm payroll (NFP) is announced every month.
Forex markets also generally have low volatility during the start and end of the week. The volatility peaks during the middle of the week. This makes forex tricky to trade at other times and you have to find the best time to trade.
Synthetic indices have got constant (uniform) volatility all year round. Each particular synthetic index will always have the same rate of price change at any given time. Thus, there is no best time to trade synthetic indices since their rate of movement (volatility) is the same all year round.

Some synthetic indices like V100 (1s) and V75 are very volatile i.e. they experience huge price changes in a short time. This allows traders to make a lot of profit even when they use short-term trading strategies like scalping. Such huge price changes in a short time are not common in forex trading.  
Availability/ Trading Times
Forex currency markets are open 24/5 from Monday to Friday when the world's financial centres are open. The markets are closed on weekends and also during holidays like Christmas.
Synthetic Indices are available 24/7/365. You can trade them anytime, any day with uniform volatility. This makes them very convenient to trade.
Brokers Offering The Trading Instruments
There are over 1000 brokers that offer forex trading services on both mt4 and mt5. As a trader, you get to choose a particular broker that fits your circumstances. On the other hand, Deriv is the only synthetic indices broker on the market.
Deriv 'created and owns' the algorithm that moves synthetic indices. No other broker has access to the algorithm.
You must open a dedicated synthetic indices account with Deriv to trade these indices. The good thing is that Deriv offers both Forex and Synthetic Indices trading.
So by using the broker, you get to shoot two birds with one stone. There are also various ways of funding your Deriv account.
Number Of Tradable Assets
Different brokers offer varying numbers of forex pairs to trade. Some brokers offer 90+ forex pairs. On Deriv, for example, there are 50+ forex trading assets.

When it comes to Synthetic Indices, there are only 10+ assets available for trading. These are grouped into Volatility Indices, Crash Boom Indices, the Step Index, the Jump Index and Range Break Indices.
Deriv keeps on investing in research and development and the number of synthetic indices is increasing on a regular basis.  
Trade Volume
As of 2019, the forex market has a daily volume of US$6.6 trillion. Synthetic indices have a far smaller daily trade volume.
Synthetic Indices vs Forex (Platforms for trading)
Forex can be traded on MT4 and MT5 depending on the broker. Synthetic indices are only available on an MT5 synthetic indices account from Deriv. You cannot trade synthetic indices on MT4.

Similarities Between Synthetic Indices and Forex
-The rate of price change is measured in pips
– both can be traded using price action –
both can be traded as binary options
– both can be traded as CFDs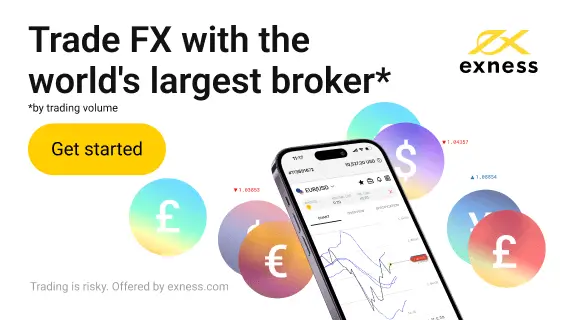 – both can be traded using leverage
– you can trade synthetic indices and forex using a demo account
– both can be traded using bots.
You can learn more about the advantages of trading indices vs over forex and get free tips on making your synthetic indices trading more profitable.